HF20A wire antenna
On december 2013 I buyed HF20A wire antenna from 409shop.com http://www.409shop.com/409shop_product.php?id=117466. 53 USD including shipping cost is not much from antenna that promises SWR &lt 2.0 on entire HF band 1.5 - 30MHz.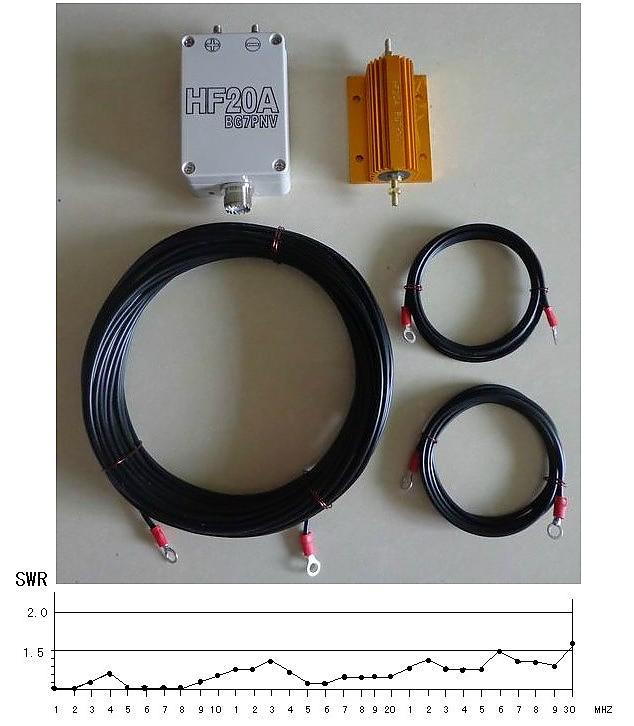 Package contents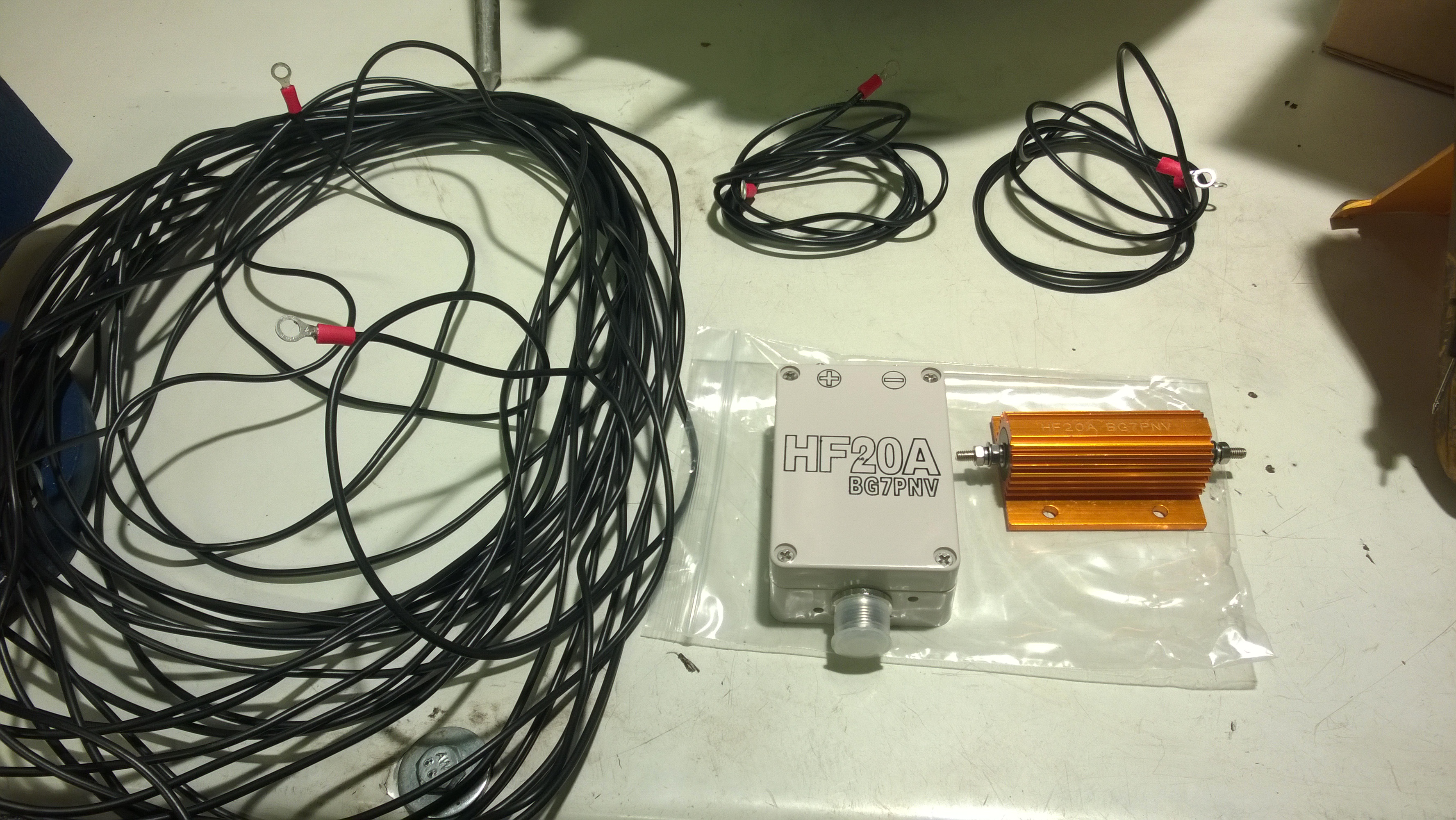 Installation
Antenna arrived and I installed it about 4m above ground. Feedpoint, wire and termination resistor and far end grounding.
Measurements
I measured installation with SARK-110 antenna analyzer. I was suprised. Antenna performed almost what it promised.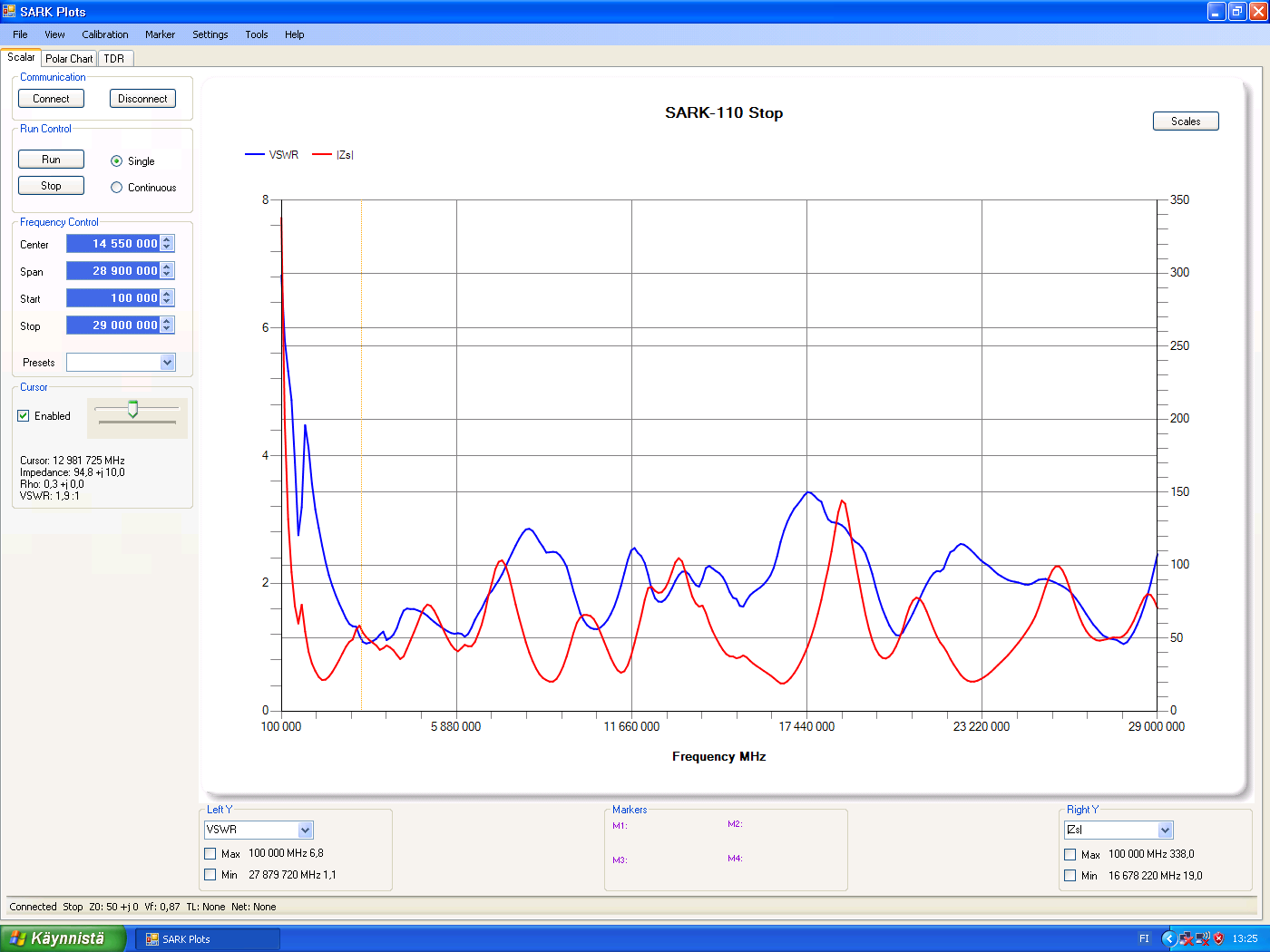 I made addditional measurements on different ham bands. Click link to open image
Real life performance
WSPR. Yaesu FT817. 5W power. No antenna tuner.
WSPR result show that antenna is working also on transmitting. Main radiation direction is about 220 degrees which is same direction where wire is aimed.
Suprise
My new distance record with HF20A antenna + Ultimate3S WSPR kit 100mW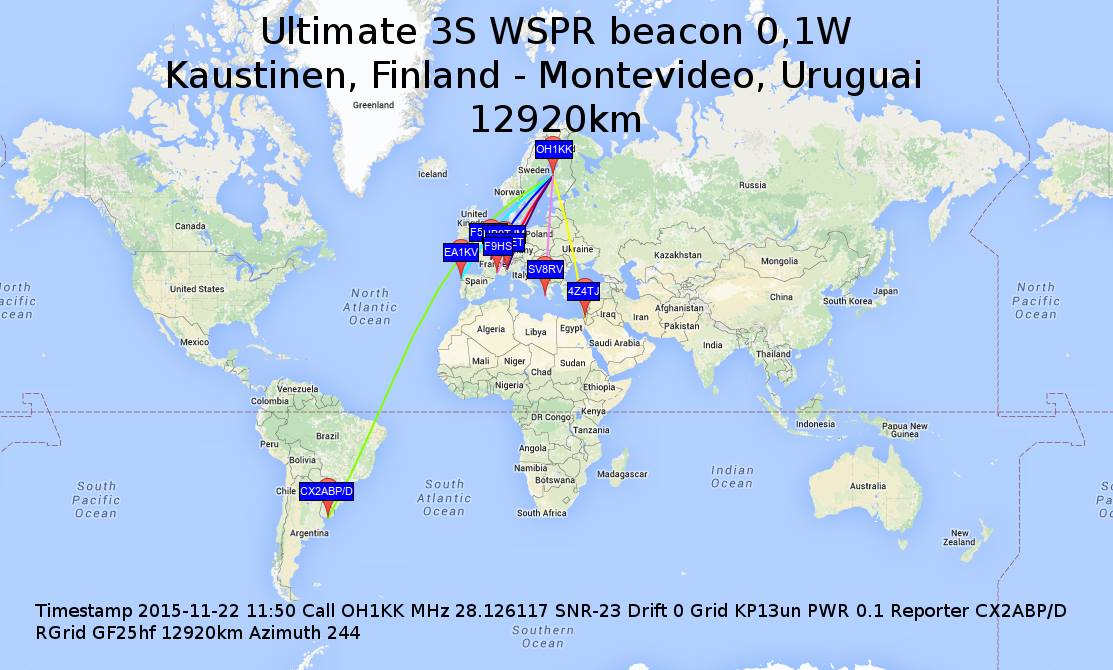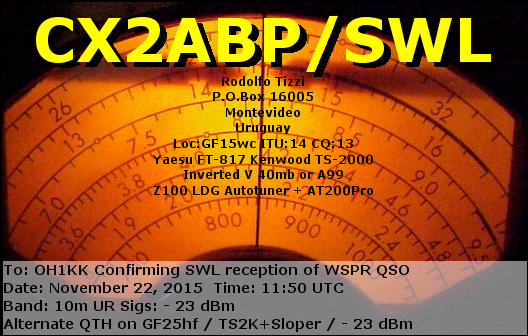 Conclusions
This antenna is general purpose wide band antenna that works on listening and also on transmamitting. I think this is worth of it's price. Maybe with better grounding and proper far end terminator resistor positioning numbers could be even better.
Page history
2013-12-26 Initial version
2015-11-22 Added Ultimate3S 0,1W beacon QSL 2016-09-06 Updated Added pictures of balun and resistors
2017-06-09 Added balun schematic
2022-07-07 Removed incorrect balun schematic


Kari Karvonen &ltoh1kk (at) toimii.fi> (ex call OH6KTT)